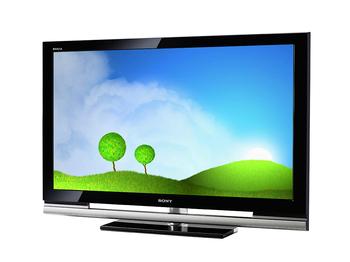 According to relevant data, in the first three quarters of 2012, China's major color TV listed companies have achieved profitability and revenue growth. This means that under the stimulation of energy-saving subsidies, China's color TV industry has recovered. However, smart TVs will bring great changes to the industry structure and business model of the color TV industry. Competition is shifting from hardware competition to software competition.
TCL Multimedia has benefited from the mass production of Huaxing Optoelectronic Panel. From January to September this year, LCD TV sales increased by 51.5% year-on-year to 10.85 million units. The company's operating income in the first three quarters of the year increased by 21% year-on-year to 27.245 billion Hong Kong dollars, and net profit increased by 62.4% year-on-year to 635 million Hong Kong dollars.
Hisense continued to maintain a high net profit. From January to September this year, its operating income was 16.712 billion yuan, and its net profit was about 900 million yuan, both of which were slightly higher year-on-year.
Skyworth Digital's sales announcement for the first six months of this fiscal year shows that from April to September this year, its TV sales reached 3.907 million units, sales and sales increased by 21% and 17% year-on-year, respectively, of which overseas TV sales increased by 75 %.
Sichuan Changhong and Shenzhen Konka are developing steadily. From January to September of this year, Sichuan Changhong's operating income was 36.8 billion yuan, and its net profit was about 200 million yuan, which was basically the same as the same period of last year. Shenzhen Konka's operating income increased 7.76% year-on-year to 12.297 billion yuan, and net profit rose 110.27% year-on-year to 16.86 million yuan.
In the first half of this year, the domestic color TV market suffered a negative growth, with retail volume falling by 11% year-on-year. The rise of the local panel industry, the implementation of energy-saving subsidies, and the upgrading of flat-panel TV products prompted the color TV industry to reverse the decline in the third quarter.
As of October of this year, the domestic two 8.5-generation line BOE and Huaxing Optoelectronics have all achieved full production, which has reduced the cost of the panel, especially the 32-inch panel. 32-inch LCD TV energy-saving subsidies dropped to 1,500 yuan / Taiwan. Just hit the CRT CPT stop production, small and medium-sized LCD panel turning to supply mobile Internet products, 32-inch LCD TVs become the most basic products, quickly popularized in the rural market. In August of this year, the penetration rate of 32-inch LCD TVs was as high as 46.5%.
The energy-saving benefit subsidy policy that began in June this year also prompted the industry to pick up and accelerate the promotion of energy-saving products. According to data from the China Electronics Industry Association, in August this year, the penetration rate of LED-backlit LCD TVs has reached 74%, and the current market share of energy-saving TVs is 80%. It is expected that after the Spring Festival next year, most color TVs will meet energy-saving requirements.
The recent tense relations between China and Japan have accelerated the shrinking of the Japanese TV market share in the domestic market and also brought opportunities to the local TV. According to statistics from Ovid Consulting, from January to September of this year, the share of the above five Chinese color TV brands in the domestic market rose from 74% to 79.6%. The shrinking of Japanese color TVs has given away 10 million units in overseas markets a year, and Chinese companies have also won a share.
Just as Apple opened the era of smart phones and subverted the pattern of the mobile phone industry, the profound impact of intelligentization on the color TV industry is increasingly evident. Smart TV is not a single product but a competition in the industry chain. The content providers, complete machine manufacturers and transmission operators of the color TV industry are infiltrating each other.
The terminal penetrated upstream, and Skyworth teamed up with "Excellent Pengle". Hisense and CNTV and Huada cooperated and TCL and Changhong worked together to make Huanwang. Permeate downstream, BesTV made "box", LeTV developed Smart TV plan, Tencent and TCL jointly launched Zhiping iCE SCREEN. IT companies also do television, Lenovo launches smart TVs, Google has TV systems, and Apple also has TV programs. Operators such as China Telecom and Unicom are also pushing IPTV boxes.
Peng Jianfeng, director of the research and consulting department of the China Electronics and Video Industry Association, believes that cross-border integration will occur in the next few years and televisions will be redefined. The focus of TV competition is shifting from hardware to software. Therefore, interactive innovation is very important. The application is rendered service-oriented and externalized. For example, blood pressure can be downloaded in TV application software. Application software and additional equipment will bring additional value.
This year, TCL intends to regain the throne of China's color TV market, and to gain market share with low-price and multi-brand strategies, putting pressure on its peers. Skyworth and Hisense ranked in the top two, they also pursued sales revenue and net profit, and they mainly focused on large-size, high-value-added cards. The last three months are sprinting, and it is difficult to predict who will die.
Electrical Wire Cable,Copper Electrical Wires Cable,PVC Electrical Wire Cable,Flexible Electrical Wire Cable
Huayuan Gaoke Cable Co.,Ltd. , https://www.bjhygkcable.com