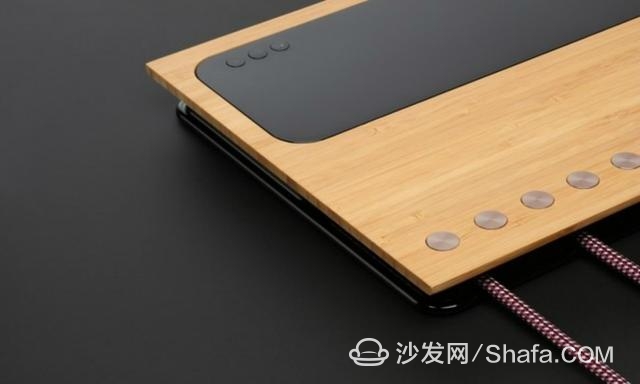 Although every family now has television, it is very difficult to really find a favorite program. You think about yourself, how many times you are sitting in front of the TV, but holding a mobile phone to watch the video. The mainstream media, which once brought cheers and laughter to people, is now in a position of obsession.
But Caavo, who will be introduced today, vowed to change the situation.
Caavo was created by Blake Krikorian, a well-known Silicon Valley entrepreneur (who was the vice president of Microsoft, who died last year), and the technical talents of Sling, Xbox and Dish.
After setting up, they spent several years launching the first Caavo with the same name as the set-top box. This product has eight high-definition multimedia interfaces, the software can automatically identify the various devices inserted, and set the parameters, Caavo can provide almost all the common input required for home theater systems.
Caavo's wooden remote control is small and cute, with a touch screen and several function buttons that can control almost any other set-top box. At present, the company has already reached cooperation with Amazon's Alexa, and it will also support Google's Google Assistant and Apple's Siri. Caavo's software will try its best to identify the device you use and switch automatically. For example, you can switch from a movie on iTunes to a video on a Chromecast (Google streaming video player).
Of course, since Caavo has such a powerful function, the price is certainly not cheap, and users need to spend 399 US dollars to buy a hand. It is like an intermediate device that can tune all other devices to the same input and switch freely.
Chief Executive Officer Andrew Einaudi said: "First of all, we must make a product that is compatible with the various devices people are currently using. Second, we want to ensure that all of this is integrated with each other and that we can operate normally and efficiently. The only way to do this is to unite the devices in the living room with the mobile app, subscription services, and program listings."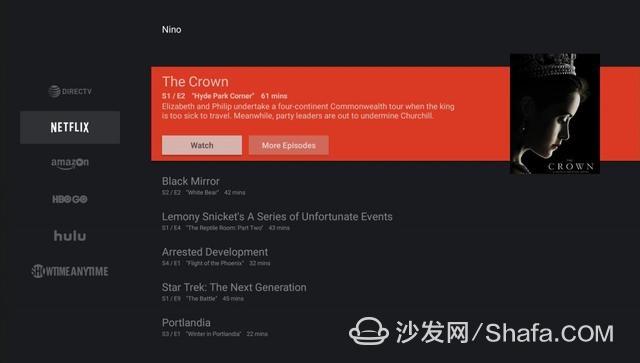 Although the programs on each device are centralized on the same interface, it is only a small trick, but users are very much used. When you search for a program or a movie, Caavo displays all results including live TV and web resources. Not only that, it will record all the programs you watch on all platforms and devices. In other words, although there are many set-top boxes on the market today, their functions are decentralized and independent. From a global perspective, Caavo has brought them together to provide users with complete and smooth video playback services.
Caavo survived in the fiercely competitive streaming market because it accurately positioned itself as a middleman. Its purpose is to help you manage all your equipment, not to reinvent a new one. In addition, although it supports Android system, it is not supported for application.
Although Caavo is not interested in developing apps or creating content, it does have its own plans for how to use the data in its hands. If Caavo's set-top box can really be welcomed by the public, then it will understand the user's TV data more deeply than any other person, and it will surely make many companies blind. For example, Netflix will recommend various programs to users based on the habits of users watching videos.
Einaudi said: "Only as a central platform for content, we can effectively control all of our users' devices and applications. Although we all say that we are a bit whimsical and say it is too good, I personally think that their doubts are actually a good thing. ."
Smart TV/box information can focus on smart TV information network sofa butler (http://), China's influential TV box and smart TV website, providing information, communication, TV boxes, smart TVs, smart TV software, etc. Answering questions.
Fuel System,Fuel Injection System,Car Fuel System,Engine Fuel System
Chongqing LDJM Engine Parts Center , https://www.ckcummins.com