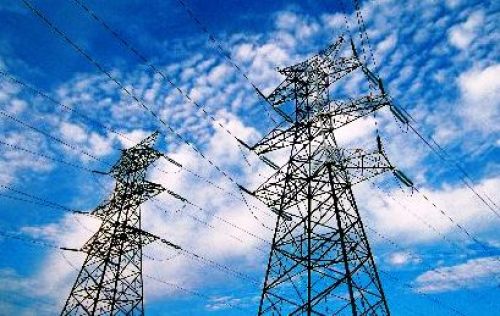 On March 26th, China's first major project standardization demonstration project, 1000kV Jindongnan to Jingmen UHV AC power transmission and transformation project, was accepted on site by the expert group organized by the National Standards Committee in Nanyang City, Henan Province. Shuai Junqing, deputy general manager of the State Grid Corporation of China, pointed out at the acceptance meeting: "China has taken the lead in forming the UHV AC transmission technology standard system framework in the world and comprehensively covers system integration, engineering design, equipment manufacturing, construction and installation, commissioning tests, and operation and maintenance. In all aspects, the technical standard system for UHV AC transmission was basically completed. The breakthrough in UHV innovation has greatly enhanced China's discourse power and influence in the world's energy and power sectors."
Independent innovation results are effectively translated into standards
UHV power transmission represents the highest level of international high-voltage power transmission technology. There are no ready-made experiences and standards to learn from, and we must base ourselves on independent innovation. Therefore, the 1000kV Jindongnan to Jingmen UHV AC transmission and transformation project officially put into operation on January 6, 2009 was the highest voltage level in the world, the most advanced technology, and the AC power transmission project with independent innovation technology in China. . In December 2009, the National Standards Committee approved the implementation of the "National Major Engineering Standardization Demonstration" in this project, vigorously promoted the combination of standardization and engineering practice and independent innovation, and actively explored standardized services and new models to support the construction of major national projects.
According to reports, since the demonstration, the project has been built into a world-class UHV AC test base through practice, completed 180 key technical research topics, formed 429 patents, and established a UHV AC transmission standard system consisting of 7 categories and 79 standards. It comprehensively covers the aspects of system research, equipment manufacturing, commissioning test, operation and maintenance, and won the first prize of China's standard innovation contribution in 2010. At the same time, practice has proved that the Southeastern and Jingmen UHV AC demonstration projects are linked to North China and Central China Power Grids, and the cross-regional transmission capacity has been increased from the original 500-kilovolt network of more than 500,000 kilowatts to more than 5 million kilowatts. It has been operating safely for more than five years. .
Has been recommended as an international standard voltage
It is understood that at present, China's UHV AC standard voltage has been recommended as an international standard voltage, the International Large Power Grid Committee (CIGRE) and the Institute of Electrical and Electronics Engineers (IEEE) have established eight UHV working groups led by China, International The Electrotechnical Commission (IEC) established the UHV AC Transmission System Technical Committee (TC122). China has become the sixth permanent member of the International Electrotechnical Commission after the United States, Germany, Britain, France, and Japan. Its ability to speak and influence in the development of international standards has increased significantly.
According to the deputy director of the National Standards Committee, "The UHV AC standardization demonstration project highlights three characteristics. The first is the innovative work mode, which promotes the close integration of standardization and engineering practice, and realizes the simultaneous development of engineering planning, construction and standardization. The second is to insist on independent innovation, and to establish the first UHV AC power transmission and transformation standard system in the world, which has achieved remarkable economic and social benefits in engineering practice; third is to vigorously promote the internationalization of China's standards and promote the technology and equipment in China. Going out with the industry has supported the implementation of the 'going out' strategy."
Shuai Junqing also stated: "Standardization level is not only an important indicator to measure a company's core competitiveness, but also an important indicator to measure the core competitiveness of an industry and even a country. It has become a world-renowned company to participate in global competition and improve the core by establishing standards to seize the technical commanding heights. An important way to compete."
Standardized results are being promoted and applied
According to reports, the standardization results from the 1000kV Jindongnan to Jingmen UHV AC transmission and transformation project demonstration projects have been completed in major projects such as "Suidong East Railway" (1000kV UHV AC in Huainan, Anhui Province and Shanghai) and North Zhejiang and Fuzhou. It has been widely used and has played an important role in ensuring the safe and stable operation of UHV projects and promoting the optimal allocation of resources in a wide range, and has achieved significant economic and social benefits.
At the same time, a series of China's independent innovation technologies formed in the practice of demonstration projects in southeastern Shanxi and Jingmen UHV AC have successively become international standards, and UHV equipment developed and produced by Chinese manufacturers such as TBEA and Pinggao Electric has occupied more places in India and other places. The large market share has laid a good foundation for "promoting Chinese standards and singing Chinese equipment."
The direction emphasizes: "We must continue to adhere to the close integration of standardization with engineering practice and independent innovation, carry forward demonstration results and experiences, and better play the important role of standardization in supporting economic and social development."
Multilayer Piezoelectric Speaker,New Piezo Speaker,Piezoelectric Speaker Sounder
NINGBO SANCO ELECTRONICS CO., LTD. , https://www.sancobuzzer.com