San Jose, Calif., and Nantes, France — June 14, 2016 — Cypress Semiconductor Corporation (Nasdaq: CY), the global leader in automotive infotainment controllers, and MyScript, the industry leader in automotive HMI technology, announced Collaboration will enable Auto Designers using the Cypress TraveoTM Microcontroller (MCU) family to use MyScript's intuitive and accurate handwriting recognition technology. MyScript enables a less distracting user interface, allowing the driver to write characters and numbers on the touch screen or touchpad with his fingers, and quickly and accurately complete important tasks such as selecting destinations, making calls, or annotating information with simple gestures. . Cypress's TrueTouch® capacitive touchscreen and touchpad solutions deliver industry-leading noise immunity, glove touch and water resistance, combined with the Traveo MCU solution for a powerful, innovative vehicle-mounted human-machine interface.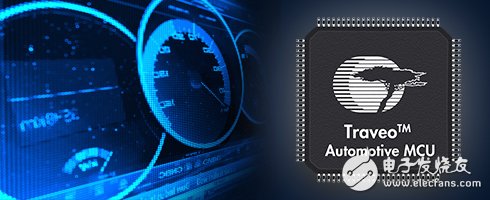 Olivier Cros, Director of Global Automotive Sales at MyScript, said: "We are pleased to work with Cypress to inject the convenience of handwriting into the Traveo MCU series to significantly enhance the user experience of the car driver. Introducing MyScript's award-winning automotive HMI solution into the compact car market, enabling more drivers to enjoy the convenience of less distracting on-board input methods."
Cypress's cooperation with MyScript in the automotive market has achieved great success, and the two sides are now accelerating further cooperation in order to introduce more car dashboards, navigation and head-up displays to auto developers. And HVAC systems.
Nils Bossemeyer, Cypress Automotive Microcontroller System Application Engineering Manager, said: "Our partnership with MyScript sets another example for Cypress's commitment to bring innovative vehicle HMI systems to the mass market. This partnership combines Our Traveo MCU family and MyScript's handwriting input technology, along with our extensive storage products, power management ICs (PMICs), TrueTouch® touchscreen controllers and CapSense® touch-sensing HMI solutions, further enhance our service to automotive customers. The ability of one-stop service."
The combination of MyScript's award-winning handwriting input recognition technology and the new Traveo line of products will shorten design time and greatly enhance the driving experience. The joint efforts of both parties to embed handwriting recognition technology into the latest Traveo microcontroller products means taking another step towards "providing a luxury car user experience for the popular automotive market". Cypress offers a high-performance and scalable platform that enables customers to implement high-end and non-distracted input methods on compact vehicles in an economical manner.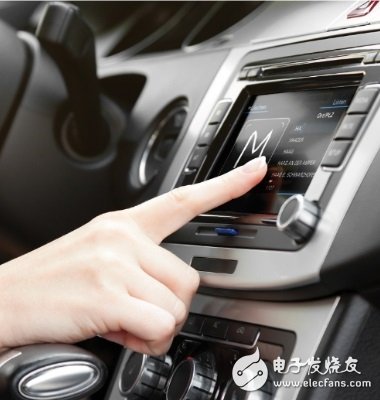 About MyScript ®
MyScript is a recognized market leader in accurate, high performance handwriting recognition and digital ink management technologies. MyScript combines easy search technology for digital ink management with handwritten text, as well as precise recognition of complex mathematical equations, geometry and musical symbols. The MyScript solution is available for all leading desktop and mobile operating systems, including Microsoft® Windows®, Apple® Mac OS®, Linux®, iOS® and AndroidTM, and supports nearly 100 languages. MyScript has a truly international team that serves customers around the world. The company is headquartered in Nantes, France, with regional offices in China, Japan, Korea and the United States. For more information, please visit http://myscript.com.
About Cypress
Cypress (NASDAQ: CY) provides the core high performance, high quality solution for today's most advanced embedded systems for automotive and industrial and networking platforms to highly interactive consumer and mobile A wide range of equipment. We have a broad portfolio of differentiated products including: NOR Flash, F-RAMTM and SRAM, TraveoTM microcontrollers, the industry's only PSoC® programmable system-on-chip solution, analog and PMIC power management ICs, CapSense® capacitive Touch-sensing controller, wireless BLE low-power Bluetooth and USB connectivity solution. Cypress is committed to providing innovative, industry-leading support and superior system value to customers around the world. For more information, please visit:
The lightning surge arrester is designed for trouble-free power distribution. Polymer surge arrester protect transformers, switchgear and other equipment from switching and lightning surges. Polymer specis lighting arrester meet or exceed all requirements of the latest IEC standards and can be selected to match the range of pollution and energy requirements. Polymer lightning arrester should be installed in parallel between the line and ground to the transformer or cable termination or other object to be protected. Compared with arresters made of ceramic materials, polymer lightning protection devices can be widely used in medium and high voltage power grids in coastal and heavily polluted areas.
Features
1. Small volume and light weight
2. Protecting the shell body from breaking up when the pressure from thermal shock released
3. Easy to tell if the application still work due to its carbonization when shell body flashs over
4. Better performance in high contamination areas
5. Good sealing performance
MAIN DIMENSIONS AND STANDARD PARTICULARS

Type

YH10W-11KV

YH10W-24KV

YH10W-33KV

Rated Voltage

,

KV

11

24

33

Norminal Discharge Current,KA

10

10

10

Max Continuous Operating Voltage,KA

9.3

19.5

26.8

Residual Voltage Steep current,KV

38

76

104.5

Residual Voltage Switching Surge,KV

30.8

61.6

84.7

Residual Voltage Lightning Impulse,KV

33

72

99

4/10μs high current impulse,KA

100

100

100

Creepage Distance,MM

340

750

900

Weight,KG

1.62

3

3.05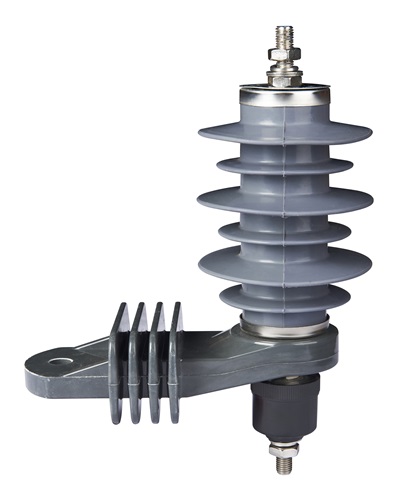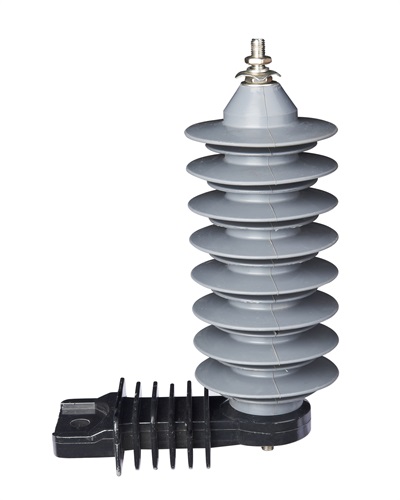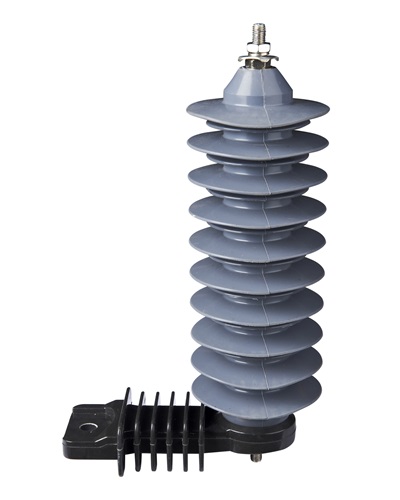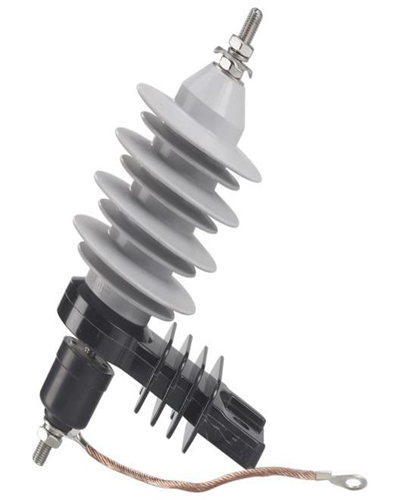 We warmly welcome friends both domestic and abroad to visit our company, if you have any questions, please contact with us directly.
Lightning Surge Arrester,Polymer Surge Arrester,Polymer Specis Lighting Arrester,Polymer Lightning Arrester
FUZHOU SINGREE IMP.& EXP.CO.,LTD. , https://www.cninsulators.com