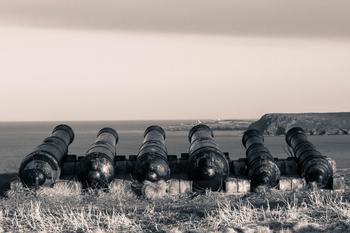 Recently, Panasonic announced that the company has received the latest lithium-ion battery supply contract from Tesla Motors in the United States for a period of four years. According to the analysis of the contract value of about 7 billion US dollars.
"It is not surprising that Matsushita has once again become a major supplier of Tesla lithium batteries." Luo Huanta, an analyst at the Institute of Advanced Industrial Research (GBII) believes that from the perspective of Tesla's market operations, Panasonic's The quality of the battery is still excellent. It is also reasonable to be a supplier.
Matsushita said that before 2017, Tesla will provide 2 billion lithium-ion battery cells for Tesla's current Model S pure-electric luxury sports car and the Model X electric SUV to be launched next year. In contrast, Matsushita supplied 200 million battery cells to Tesla in the past two years.
It is understood that Tesla plans to sell 21,000 Model Ss worldwide this year. Next year, the Model X will significantly boost sales after being listed. According to estimates by Bloomberg analyst Ali Izadi-Najafabadi, this contract may bring about $7 billion in operating income for Panasonic over the next four years. The battery in the contract will mainly provide power for Tesla's Model S and Model X electric vehicles.
Matsushita spokeswoman Chieko Gyobu said Matsushita had supplied Tesla with 200 million lithium-ion battery cells in the past two years. Another spokeswoman for Matsushita Megumi Kitagawa revealed in a telephone interview that Panasonic is considering moving its personal computer and mobile phone employees to the rechargeable and industrial battery division.
"This contract will consolidate Panasonic's position as the top leader in the electric vehicle battery industry." Luo Huan-tower believes that although Samsung SDI was previously rumored to be negotiating with Tesla, from the Panasonic announcement, Samsung is In the next three or four years, only the fate of Tesla's spare tire will come.
"Tesla's verification conditions for its suppliers are more demanding. Moreover, Tesla's use of Panasonic's 18650 battery already has a relatively long period of adaptation. It is also wise to continue to use the original suppliers." Xinzheng Lithium Limited Sun Yucheng, general manager of the company believes that Samsung's successful experience in power lithium battery is not as good as Panasonic.
In view of this, it is difficult for Samsung to enter Tesla's supply chain within a short time. Those listed companies that provide Samsung with lithium battery materials want to take advantage of Tesla's ride. This time, they are disappointed.
However, backed by Tesla's big tree, Panasonic's stock price has risen 88% this year, and the Topix Index has risen by more than 40% over the same period. In the Chinese market, Jinrui Technology, which supplies ternary precursor materials for Panasonic's 18650 battery, took advantage of Dongfeng. Its stock price rose from 7.6 yuan to 9.15 yuan in two days from October 31 to November 1, with an average increase. More than 8%.
POLYBAG CANDLES TEALIGHT CANDLES IS IS POPULAR PACKING WAY IN ISREAL ,AND EUROPEAN COUNTIES .
THE DESIGN HAVE MANY COLOR AND PICTURE AS CLIENT CHOOSE .AND ASLO CHEAPER THAN BOX PACKING
TEALIGHT CANDLES HAVE 9-14GRAM PER PIECE .AND DIFFERNT BURNING TIME .
ANY INQUIRE PLS BE FREE TO CONTACT WITH ME
ANGEL YANG
Tealight Candle Polybag Packing
Tealight Candle Polybag Packing,Tealight Candle Storage Box Packaging,Tealight Candle Plastic Bag Packing,Polybag Pack White Tealight Candle
Shijiazhuang Zhongya Candle Co,. Ltd. , https://www.zycandlefactory.com