At the end of 2015, Xiaomi released the 70-inch model of Xiaomi TV 3. This TV uses a 70-inch Japanese original Sharp 4K screen, next-generation split design, standard independent TV sound, all-metal body design, has Flagship hardware configuration. This time, the 70-inch Xiaomi TV 3 is priced at only 9999 yuan. It is understood that the Xiaomi TV 3 70-inch will be available before the Spring Festival.
Xiaomi TV is not the first to use dimensionality reduction attacks, but it may become the last straw to overwhelm the traditional TV industry. A few years ago, when the concept of digital TV had just begun, it left an unlimited imagination space for domestic TV brand companies. At that time, domestic and foreign TV brand companies were on the same starting line at the same time. In 2015, the impact of Internet companies on traditional TV brand enterprises has become the biggest threat to the traditional TV industry. No matter domestic or foreign traditional TV brand enterprises, this year, the collective winter.
Break into the 10% profit area of ​​traditional manufacturers
Dai Qingsong, vice president of Xiaomi TV, has previously disclosed that traditional manufacturers have about 50 to 200 SKUs per year, and only 10% of the product lines can be profitable. In other words, the profits generated by 10% must fill 90% of the holes dug. These 10% products must be high-end products. In "Internet Smart TV Makers Going to Big Size, What Mystery Is Hidden?" The article also highlighted that large-size TVs are the most important source of profit for all TV manufacturers. The launch of the 70-inch Xiaomi TV 3 is directed at the 10% profit area of ​​traditional manufacturers.
Split design will become the new standard of TV
Let's take a look back at the screen properties of the 70-inch Xiaomi TV 3: the Sharp 4K screen imported from Japan, which is the only LCD panel produced by the world's tenth-generation LCD panel production line. Sharp true 4K screen has the flagship TV picture quality, the resolution is as high as 3840 & TImes; 2160, the resolution is 4 times that of 1080p, has a wide viewing angle of 176 °, a response speed of 6 milliseconds, and the quality and picture quality are nothing to say. At present, the price of the TV screen determines everything. In this multi-screen era, all hardware accessories other than the large screen of the TV will be standard in the future. The split design of Xiaomi TV 3 also illustrates this point. The mainframe can be continuously upgraded without changing the screen.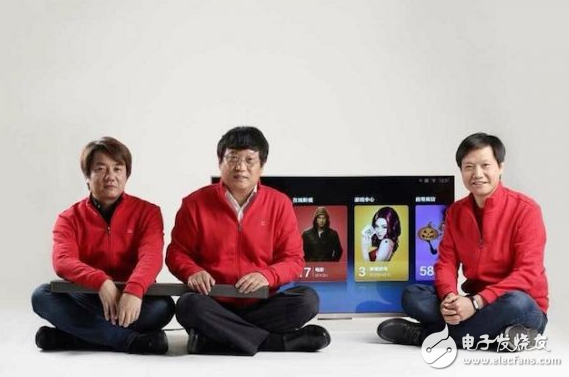 Pan-entertainment entrance for young people
The era of Internet video free is over, and good content will inevitably move towards a paid model, which is a prerequisite for a good user viewing experience. Xiaomi TV 3 has achieved 70 inches in size, and the size of ordinary home projection is basically 100 inches to 120 inches, so the Xiaomi TV 3 priced at 9999 yuan has also become a big screen entertainment for young users to some extent. If there is a breakthrough in the content side, then young users may develop the habit of paying for high-quality content, which is a high-quality export for Xiaomi's entire ecological construction.
TV host game or tuyere
Xiaomi TV 3 70-inch built-in MStar 6A928 chip, equipped with Cortex-A17 quad-core 1.4GHz CPU and 4 + 4 core Mali-760 MP4 GPU, clocked at 1.4GHz, overclocked up to 1.7GHz, equipped with 2GB DDR3 three-channel memory, Can control high-definition video, large-scale 3D games. Zichao believes that to some extent Xiaomi TV has been actively preparing for the large-scale TV console game market. Not long ago, Wang Feng of Langang Online also began to lay out this field, founded Axe Technology and developed Tomahawk Games. The console, the future TV console game market, may be a huge outlet.
Content and copyright will continue to work hard
In the past, Xiaomi TV had focused on content partners with licenses on the content side, but it did not seem to be enough in terms of unique content. But since Chen Tong joined Xiaomi, Xiaomi obviously is also striving to strengthen its control over content. The purpose of participating in a film company and investing in a video website is to go for content. Throughout 2015, 70 of the 80 billion-dollar box-office films released in mainland China landed on Xiaomi TV. The content of Xiaomi TV has increased three times compared with last year, and has completely covered movies, music, sports, e-sports, information, games and other content. This year, Xiaomi TV will also strengthen exclusive copyright development efforts in the field of video games.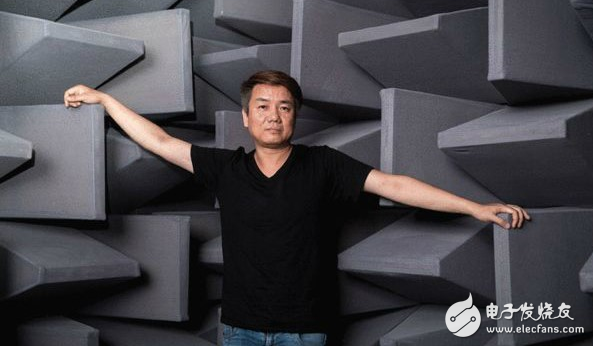 Xiaomi TV has completed the original settling period
For Internet products, the most difficult period is when you start. The design of hardware products must be inherited and innovated, especially TV products, which are the most commonly used products by ordinary people. Xiaomi TV basically completed the original precipitation period of TV products. Wang Chuan, co-founder of Xiaomi and CEO of Xiaomi TV, said: "In three years, Xiaomi TV has not only possessed in-depth R & D and design capabilities on the product side, but also completed the construction of content from film and television programs, game software, TV shopping and other content. With the help of a complete ecology, you can run faster. "
The iron triangle of Xiaomi TV is gradually formed
The recent return of Li Wanqiang has undoubtedly enabled the overall structure of the Xiaomi TV system to complete the closed iron triangle. Wang Chuan's products and design, Chen Tong's copyright and content, Li Wanqiang's film industry and marketing. The three old boys formed one of the few Iron Triangle groups in the Xiaomi camp. Such a combination is estimated that Lei Jun was not expected at first, but it is destined to be a relatively perfect combination. In fact, since the development of the Internet, the era of fighting alone has long gone. The era of group fights is the main theme of this Internet era.
The gradual maturity of Xiaomi TV has allowed Internet TV brands to add more voices. At the same time, they also hope that traditional TV manufacturing brands can learn from and learn from it. The era of mutual industry addition has arrived. In the year of change, all traditional manufacturing industries have Need to reflect.
Network Cabinet,Standing Network Cabinet,Floor Standing Data Cabinet,Free Standing Server Cabinet
Ningbo JingCheng Communication Equipment Co., Ltd. , https://www.jingchengtel.com